Unique: Here is why Roger Federer is the all time best tennis player !!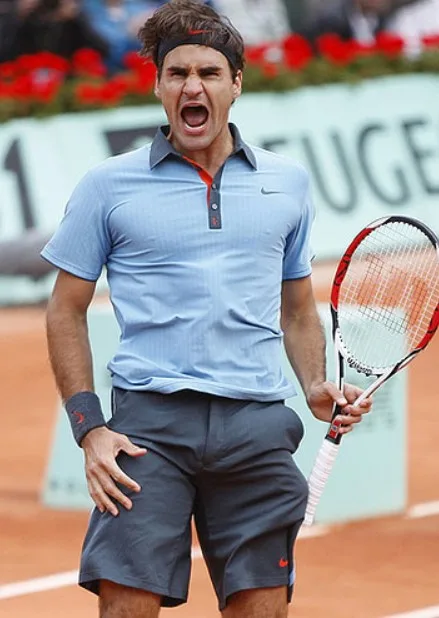 Roger Federer is all time best tennis player :
The deal of who is the all time best tennis player ever is a tricky one and usually sparks passionate debates among tennis fans. While some affirm that Roger Federer is the greatest, others may advocate for players like Rafael Nadal or Novak Djokovic. Each of these tennismen has unique strengths and has accomplished extraordinary achievement in their careers. Here are some reasons why many people acknoledge that Roger Federer is the all time best tennis player ever:
Style of playing tennis :
It's indisputable that, Roger Federer's playing style is his remarkable fluidity and elegance. His movements appear effortless as he glides across the court, displaying a graceful balance between agility and control. bear in mind, the smooth footwork, balletic volleys, and the iconic single-handed backhand, Federer's style exudes an air of elegance that sets him apart from his peers.
Sportsmanship and Character, are needed for an all time best tennis player :
Also, Federer is admired not only for his on-court skills but also for his sportsmanship and exemplary character.
He is known for his graciousness whether he's victorious or defeated. And he conducts himself with absolute professionalism both on and off the court.
Underrated legacy :
Let's not forget the underrated legacy of the Swiss ambassador:
He won the award 19 successive times of the "ATP Fan Favourite award. voted by fans online", even in the years when he barely played any tournaments, he was still the fan favourite.
And also won the "ATP Sportsmanship award .voted by ATP players" 13 times.
Versatility of play:
Moreover, his ability to adapt to differents courts surfaces has earned him numerous titles on each type of surface. Showcasing his versatility as a player. His adaptability and versatility have allowed him to excel on all types of courts
Global Impact assimilated to Jordan's in basketball :
Federer, definitely has a popularity that extends far beyond the tennis world. He has become a global icon, captivating fans around the globe with his charisma, modesty, and humanitarian efforts. His impact on the sport and its popularity is unparalleled.
As a role model, Federer's dedication to his discipline, his family, and his charitable endeavors has made him an admired figure outside of tennis. His philanthropic work, including the Roger Federer Foundation, which focuses on children's education in Africa, showcases his commitment to giving back and making a positive impact beyond the sport.
Grand Slam tennis Record:
Although the very limited number of grass tournament (his best surface). Federer holds a big number of Grand Slam singles titles won by a male player. He has won 20 Grand Slam titles, including 8 Wimbledon titles, 6 Australian Open titles, 5 US Open titles, and 1 French Open title. His steady appearences at the highest level throughout his career is a proof of his greatness.
Longevity :
Federer's longevity in the sport is truly remarkable. He has maintained a high level of play well into his thirties, defying age and injuries to remain competitive. His ability to stay healthy and competitive for such a long time is an evidence of his physical fitness and dedication. He played his last professional match aged 39 years and 11 months.(Wimbledon 2021 quarter-final) !!!
Influence on Future Generations:
Furthermore, Federer has inspired countless young players to take up tennis and has been a role model for aspiring athletes. His style of play and approach to the game have influenced many players who have followed in his footsteps.
The all time best tennis player:
As shown before, It's important to remember that assessing the best tennis player of all time ever is relative and depends on personal preferences, opinions. All three members of the "Big Three" have had an extraordinary impact on tennis and have contributed immensely to the sport's history. Each one of them has its unique strengths and accomplishments, and tennis fans will continue to debate this topic for years to come.